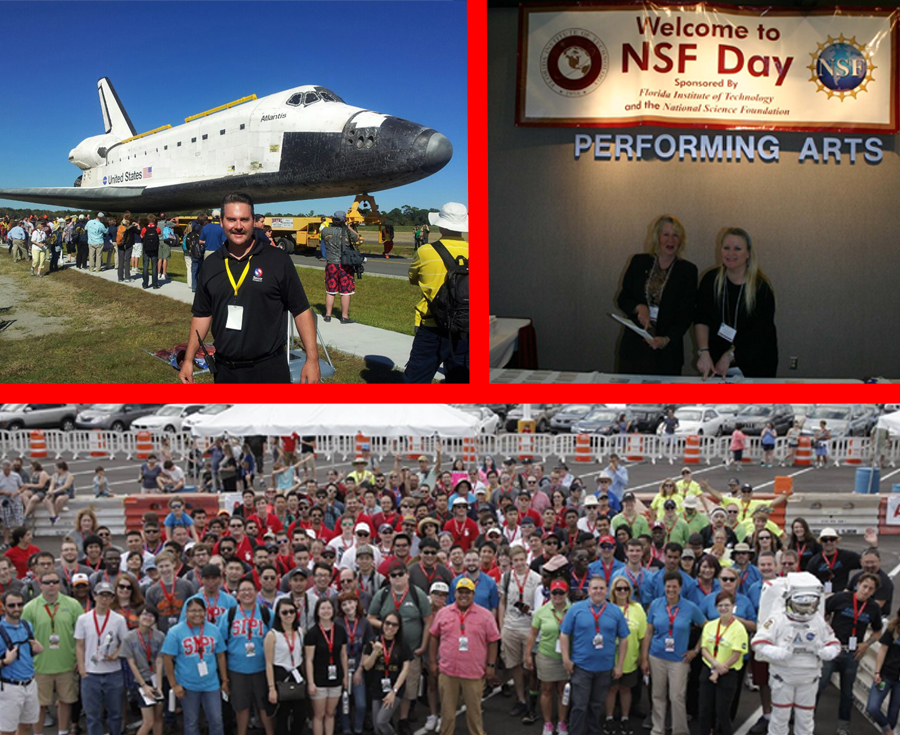 Secor Strategies has coordinated several different events on a local, regional and national level. It provides complete start-to-finish services for events, and has also been hired to provide supporting roles for events. The company has skills, knowledge and experience in:
Setting up registration systems
Creating full event websites
Promoting via email, direct mail campaigns, and social media
Creating attendee orientation packets including maps, instructions, credentials, etc.
Designing event layouts
Coordinating AV, stages, tents, power, seating, etc.
Coordinating vendor contracts
Developing of event agendas and programs
Creating of media releases and press kits
Contacting and working with Media Representatives for event coverage
Examples of events Secor Strategies has coordinated include:
NASA SWARMATHON
Since 2016 Secor Strategies has coordinated the NASA Swarmathon.  This three day event, which is held at the Kennedy Space Center Visitor Complex,  is a national competition which features 30+ different universities and 400+ students.  The competition challenges teams to develop new search algorithms for swarming robots.  The software code and the robots have the potential to one day be used to explore Mars.  Secor Strategies coordinates the set-up of the entire event including tents, arenas, sound systems, cameras, signs, jumbotron, etc.  The company is also responsible for live-streaming the competition, publishing the program, working with volunteers, and managing the overall schedule of the event.
ROLLOVER OF SPACE SHUTTLE ATLANTIS
In 2012, the Kennedy Space Center Visitors Center (managed by Delaware North) hired Secor Strategies to coordinate the rollover of Space Shuttle Atlantis from the NASA Vehicle Assembly Building, to NASA's Exploration Park, to its final resting place on display at the Kennedy Space Center Visitors Center. The event featured an extended celebration throughout the day at NASA's Exploration park which included speeches by the NASA Administrator, astronauts, and elected officials. Replicas of launch vehicles were on display from NASA, Space X, Boeing, Sierra Nevada, and other aerospace companies. The event also featured educational activities for children, an air conditioned VIP tent, a media area for satellite trucks and reporters, pop-up retail stores, and food and concessions. More than 5,000 people purchased tickets to attend this historic event.
NSF DAY IN FLORIDA
In 2010, Secor Strategies coordinated National Science Foundation (NSF) Day at Florida Institute of Technology. NSF is a federal agency with an annual budget exceeding $6 billion, which provides grant funding for university researchers and educators. NSF day kicked off with speeches from Congressman Bill Posey and University President Anthony Cantanese. More than 100 faculty members from across the state participated in the event
Secor Strategies has coordinated several different events on a local, regional and national level. It provides complete start-to-finish services for events, and has also been hired to provide supporting roles for events. The company has skills, knowledge and experience in: